Judging just by the trailer, "Bachelorette" seems terrible
On paper, I should love Bachelorette. The trailer says something different.
It has some very funny people in it – Isla Fisher is a fave, loved her in Wedding Crashers. Rebel Wilson was hilarious as one half of the creepy brother/sister roommate combo in Bridesmaids. And Lizzy Caplan… well don't get me started on my adoration of her. Ever since I saw her in Mean Girls and all of her cancelled shows since I've rooted for her. I'll even admit, I watched True Blood for her story arc and hoped she stuck around some more in New Girl.
The male cast seems equally competent – Adam Scott (who, with Kaplan will make a mini Party Down reunion) James Marsden, and mister can't-catch-a-TV-series-break himself Kyle Bornheimer.
But from watching the trailer for this movie, I just don't know if I can get behind it. Bachelorette seems like this was an attempt at the studio to capitalize on the all-female comedy that Bridesmaids paved the way for. Yet they couldn't think of any other situations that women can be funny in besides a wedding. I'm sure the marketing for this will be something like, "The Hangover meets Bridesmaids" but first impressions of the movie's trailer, I'm passing.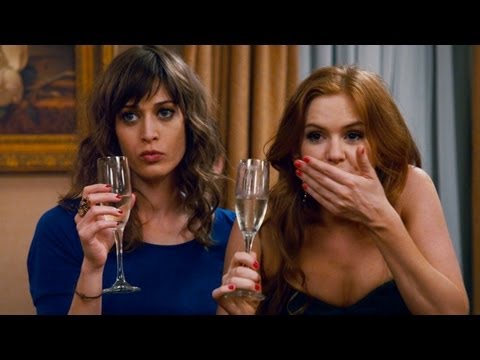 What do you think? Sound off.